We change lives.
At Homewood Health, we are committed to improving people's lives by providing mental health expertise for some of Canada's most prominent employers and through high-quality inpatient treatment facilities – Homewood Health Centre and The Residence at Homewood in Guelph, ON, and Homewood Ravensview on Vancouver Island.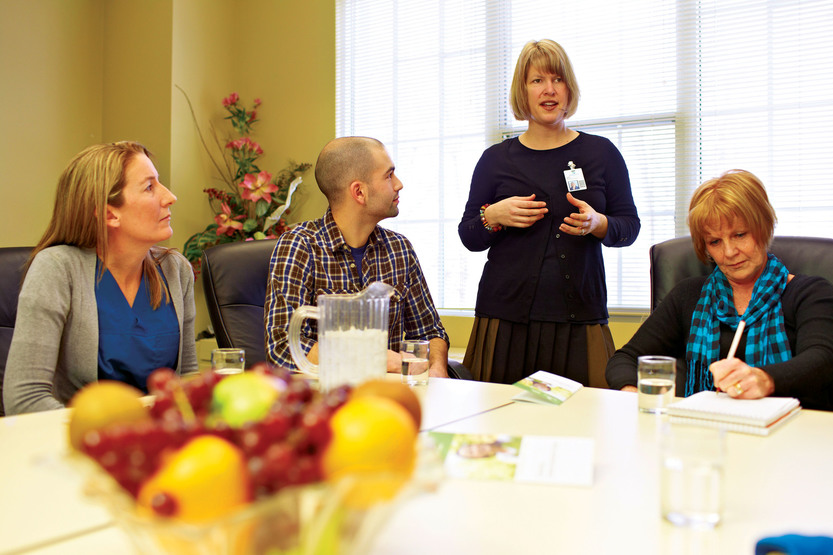 Learn about opportunities for nurses and therapists at Homewood Health Centre!
Learn about the exciting nursing and therapist opportunities at Homewood Health Centre in this recent virtual information session!
Watch recorded session here
Join a team of highly skilled professionals
Homewood teams include psychiatrists, nurses (RNs, RPNs, LPNs), counsellors and social workers, occupational therapists, personal support workers and more. There is also a vast array of non-clinical opportunities in areas such as information technology, human resources, sales, business intelligence, finance and marketing, to name just a few.
We are passionate about delivering an evidence-based, medically led treatment approach that has proven outcomes.
You will enjoy a competitive salary, an excellent benefits package, remote work (for some positions); learning and development opportunities, opportunities for advancement, as well as challenging and rewarding work.
Our Commitment
As an equal opportunity employer, Homewood Health is committed to employment accessibility, diversity, equity and inclusion. For this reason, we encourage applications from members of equity-seeking groups including women, racialized and Indigenous communities, persons with disabilities, and persons of all sexual orientations and gender identities/expressions.
Get started by creating an individual profile here so you can apply quickly and easily anytime to one or multiple roles. You can also sign-up for job alerts and be notified as new opportunities become available.
Create an individual profile
Staff Positions
There are a wide range of clinical and non-clinical positions available with Homewood Health.
Learn more
Service Providers
Service providers are independent mental health professionals who provide a variety of clinical services in person and/or virtually.
Learn more